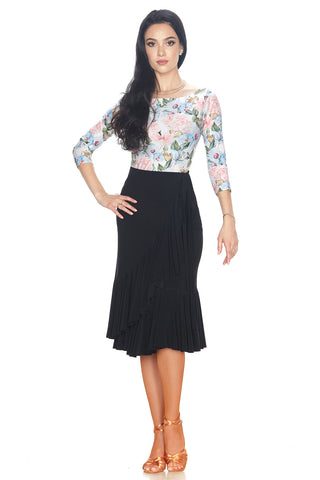 "Florina" Latin Wrap Skirt
This skirt is designed to make you feel confident and elegant on the dance floor. Made with high-quality fabric, this skirt is comfortable to wear and allows for full range of motion during dance routines. The wrap around design adds an extra element of flare and movement to your dancing,...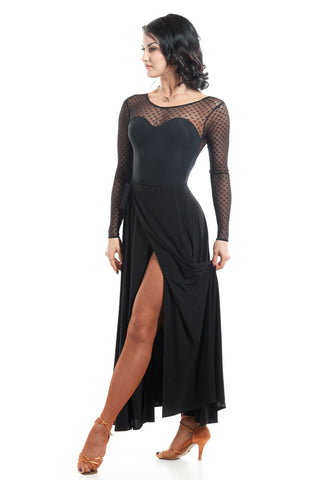 "Long Wrap" Black Dance Skirt
This long wrap dance skirt is ideal to wear on top of a leotard or it can be even worn on top of a latin dress and transform it to standard or smooth outfit.